Individual Test Enquiry

Health Professionals & Institutions

We listen to you

Satisfaction Survey
ISO 15189 standard in
High Quality Service
Quality & Accreditation
---
LabBlog!
---
Ağır metaller suya göre özgül ağırlıkları yaklaşık 5 kat büyük olan ve doğada bulunan elementlerdir. Bazı elementler fizyolojik olarak vücudumuzda bulunmakta ve proteinlerin yapısında yer almaktadır. Demir, çinko, bakır ve selenyum bu tip elementlerdir ve "eser element" olarak sınıflandırılmaktadırlar. Eksikliklerinde çeşitli hastalıklar ortaya çıkabilir. Ancak bazı ağır metaller çok düşük dozlarda bile vücudumuz için zararlıdır.
---
Bir organ veya dokuya ait hücrelerin kontrolsüz çoğalması kanserleşmeye yol açmaktadır. Kontrolsüz hücresel çoğalma, organların anatomik şekillerinde ve fonksiyonlarında bozulmaya yol açan kitle yani tümörü oluşturur. Kanser oluşumunun ana sebebi vücut hücrelerinin genetik yapısındaki değişimdir ve bu değişim hücrenin gelişme, çoğalma ve programlı ölüm sistematiğinde sapmalara yol açmaktadır.
---
İnfluenza (grip) eski zamanlardan beri bilinen ve sık görülen bir hastalıktır. İlk kez MÖ 412'de Hipokrat tarafından tanımlanmıştır ve influenzaya benzer ilk pandemi 1580'de yaşanmıştır. O zamandan bu yana 31 ayrı olası influenza pandemisi bildirilmiştir.
---
Enfeksiyon hastalıkları, halk sağlığı açısından önem taşıyan ve uygun antimikrobik tedaviyle başarının sağlandığı bir alandır.
---
Hastanede yatan bir hastada gelişen ancak, hastane ya da bir başka sağlık kurumuna başvurduğu anda olmayan ya da inkübasyon döneminde bulunmayan bir enfeksiyondur.
Our Quality Policy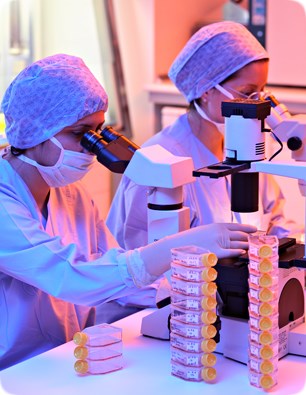 Acıbadem Labmed is committed to performing analyses and providing services by implementing good, unbiased occupational and technical scientific practices while adhering to the principles of independence, impartiality and confidentiality when providing service to customers.
In order to provide high standards of service, Acıbadem Labmed Management aims to provide accurate, precise and reliable results by using methods which are shaped by customer demands and which adhere to accepted scientific criteria and, where applicable, national and international standards. Laboratory staff members strictly and meticulously apply documented procedures in the quality management system.
The quality management model adhered to by Acıbadem Labmed is at ISO 15189 standard. In accordance with the standard, AcıbademLabmed undertakes to continuously improve quality management while taking necessary precautions to prevent any issues which may arise. Acıbadem Labmed implements quality control and calibration programs as well as interlaboratory comparison programs to ensure the accuracy and reliability of the laboratory procedures.
Prof. Dr. İbrahim Ünsal
General Manager,
Quality Management Representative